Hi, my name is Scott McIntyre. I'm a 17 year old racing driver rising through the ranks, with the aim of racing in BTCC with assistance from 'Team HARD' for whom I represent nationally as a junior driver. I started karting when I was 8 years old , and by the time I was 13 I had outgrown the weight and height limits.I won the JSCC scholarship in 2018 which moved me swiftly into car racing . I won a race in my first year , and since then I have bought my own car , which I'm proving to be successful in as my results show.After recently winning the Junior Saloon Car Championship , I have moved up to the VW Racing Cup with TEAM HARD.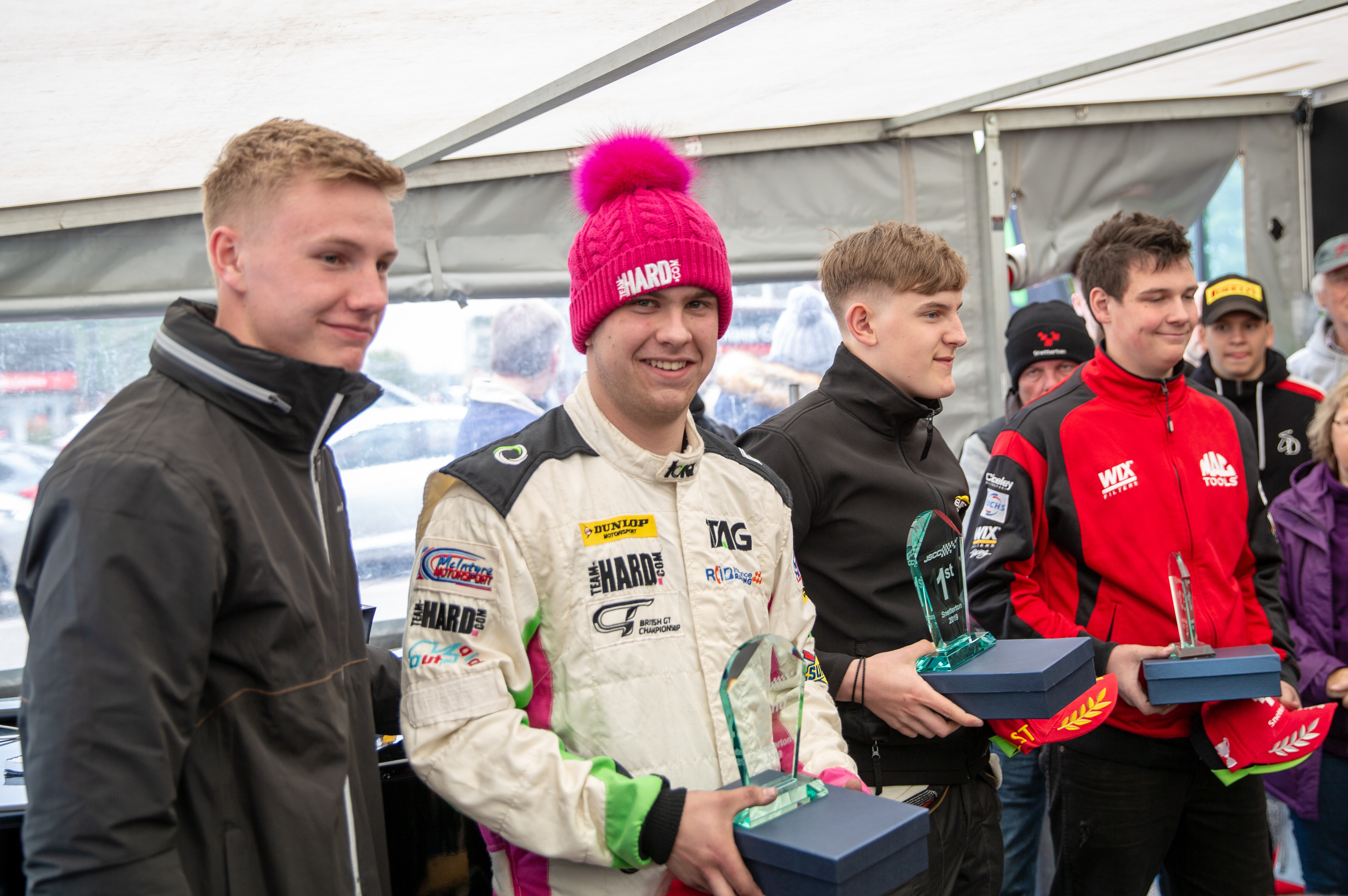 Open to any model of racing Volkswagen, the Cup has attracted drivers of the Beetle RSi, Corrado, Vento & Golf VR6, Golf GTI of every generation, Jetta, Scirocco, Polo, Lupo and Bora models. For a car to be allowed to race in the championship, it will need to be issued with a Volkswagen Racing logbook. To be eligible for this, it must either be a car that has competed in the championship in the past two years, or if it is new to the championship, it must be less than 10 years old.Engine usage has been as varied as car choice, with turbocharged and even turbodiesel power joining the established four and six cylinder engines. This variety of machinery, representing Volkswagens of all ages, has made for one of the most colourful and diverse grids in motorsport, and is always a real hit with spectators.
The Volkswagen Racing Cup celebrates it's 20th anniversary in 2020 and is widely regarded as the most exciting saloon car championship in the UK. 2020 sees the series move to an all-new package, supporting the Touring Car Trophy and TCR-UK series.
This brings with it greater attention at race meetings and allows teams to run both VW Racing cars and TCT/TCR cars at the same events.
Each year the championship has grown and 2019 was an even more successful year in the Championship's history. With new cars, new teams and new drivers joining us and inviting novice drivers up to touring car drivers. 2020 will build this with numbers of 25 expected on the grids, with the goal to making the Volkswagen Racing Cup by far the most successful race championship in the UK.
TEAM: TEAM HARD/MCINTYRE MOTORSPORT
CURRENT CAR: MK5 VW Golf R- VW Racing cup spec.