Hi, my name is Scott McIntyre. I'm a 17 year old racing driver rising through the ranks, with the aim of racing in BTCC with assistance from 'Team HARD' for whom I represent nationally as a junior driver. I started karting when I was 8 years old , and by the time I was 13 I had outgrown the weight and height limits.I won the JSCC scholarship in 2018 which moved me swiftly into car racing . I won a race in my first year , and since then I have bought my own car , which I'm proving to be successful in as my results show.After recently winning the Junior Saloon Car Championship , I have progressed into the MINI Cooper Challenge, maintaining the chase on my BTCC Dream.
The Cooper Class car uses a 130Bhp 1.6lt normally aspirated engine, slick tyres and single way adjustable AST dampers. Offering surprising performance, agile handling and incredible grip from durable GoodYear tyres, it is not unusual to see these MINIs chasing down supercars that cost 20 times as much on test days!
The ultra-reliable 6 speed Cooper S BKD gearbox is employed and mated with a competition clutch, to improve transmission reliability without unreasonable costs.
Single way adjustable AST dampers allow handling to easily be tuned to suit driving styles and conditions.
The car best suits those new to motorsport, those with some karting experience, or those who just want ultra-close, fair racing on a high profile stage with modest budgets.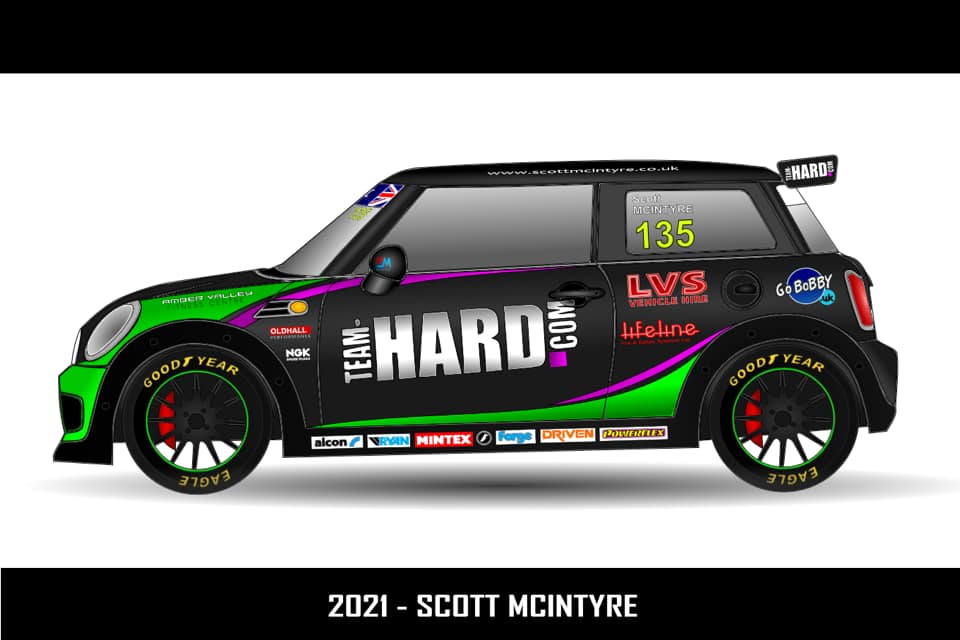 Over the years the MINI CHALLENGE has built a reputation for affordability, fairness and fun, and benefits from being the only Championship to enjoy the support of MINI UK.
2021 will be the season where we expect the full marketing potential of the BTCC Support package to be fulfilled following the restricted 2020 season. 
This year will see the JCW class continue as the natural stepping-stone for drivers with their sights set on the BTCC enjoying 7 race meetings on the TOCA package
The multi-class structure enables drivers with varying degrees of experience and budget to be part of the MINI CHALLENGE, whilst providing a natural route for progression.
The Cooper Class provides entry-level, close, fair racing, and will make 3 appearances on the TOCA Package as part of a 7 race meeting season.
Scrutineering controls mean that fairness is maintained so that drivers and teams can be sure that only skill and legitimate knowledge will have a bearing on race results.
Budgets are also kept under control through restrictions on testing, tyre use and widespread use of control parts in areas where any performance advantage could be gained.
The Cooper S Class will be the core of a new series designed to deliver a Multi-Marque Touring Car style experience with more details to be announced soon.
TEAM: Scott McIntyre Racing 
CURRENT CAR: 2003 MINI Cooper Challange